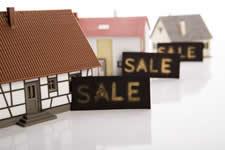 We cover a broad range of aspects in our Property Law Department. We specialize in Conveyancing – all types of Property Transfers (acquisition of and sale of property) Registration and cancellation of Mortgage bonds and Deeds Registry searches. Are you selling your house or purchasing another? Are you concerned about Capital Gains Tax? Contact us for advice. Are you purchasing a Property in South Africa from Abroad? Let us help you with that.
We can also assist you professionally with Land consolidation or Property sub-divisions, Rezoning of Property as well as all Property Development issues.
Our conveyancing department prides itself in ensuring client satisfaction. Areas of expertise are Sectional Title Developments, Development contracts, Servitudes & Notarial leases. A verbal lease is difficult to enforce, let us draft your Property Lease Agreements to ensure you are protected by the law.